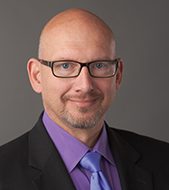 Senior Vice President of Business Development
Kyle Selberg brings more than 39 years of financial services experience to his executive leadership role. Many of you are familiar with Kyle as he served as the head of recruiting and transition services at Cambridge Investment Research from 2008 to 2020. In this role, he led recruiting guidance and support for Cambridge's independent branch managers across the country. He also served on the executive board where he contributed in a collaborative executive capacity to the company's overall strategy for revenue growth, service, and profitability. 
In 2020, he voluntarily decided to step down from the executive board and served as First Vice President in the central region of the United States with Cambridge. 
On February 1, 2022, he decided to retire from Cambridge entirely and joined Independent Financial Professionals as a Senior Vice President of Business Development. 
Selberg's industry background includes tenure as a Marketing Vice President with Principal Financial Group, and he also served as Vice Chairman of LIMRA's Financial Services Committee. He earned an MBA with a focus in marketing from the University of Northern Iowa. Selberg is a CFP® professional and perviously earned FINRA Series 6, 63, 7, and 24 licenses, as well as the ChFC® and CLU® designations. 
During his tenure with Cambridge, Kyle has worked and collaborated with IFP and has attended several of our events. He knows the Cambridge culture and system extremely well and besides his extraordinary knowledge of the industry and Cambridge, he is an overall nice guy and a great friend, and we welcome him now as an IFP teammate. 
Independent Financial Professionals